Texas's Premiere Pop Culture Production Company
Events
Click on a flyer to learn more about our upcoming events!
Tanabata Maid Café at Okashicon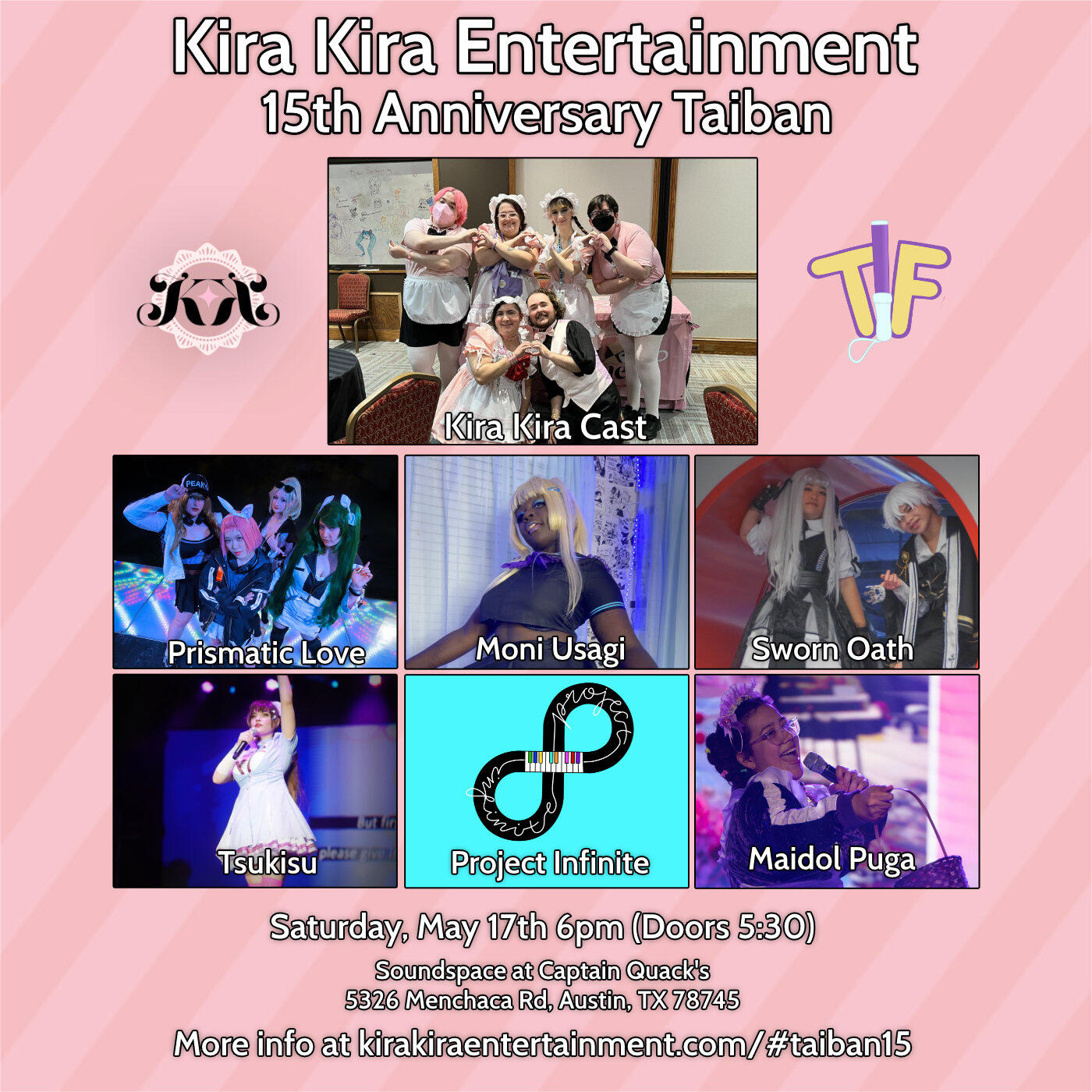 It's our first café event of the Summer!
We'll be putting on a Tanabata themed maid café for Okashicon, decked out to look like the milky way, complete with a bamboo Wishing Tree!Come join us for tasy treats, fun games, and super cute performances by our cast members! You can purchase tickets by clicking on the above image.
Valentine TailDate Stream
💗Will you come to our Tailgate Party?💗Not exactly the question you were expecting, was it? 🤪Since Valentine's weekend and the Superbowl now coincide, we'll be sharing our favorite tailgate foods since that's the only part of the Superbowl we legitimately care about. 😂We'll also be crafting handmade Valentine's cards and introducing some new cast members!Join us on Saturday, February 11th at 4pm CST on our Twitch channel for food, fun, and frills!
About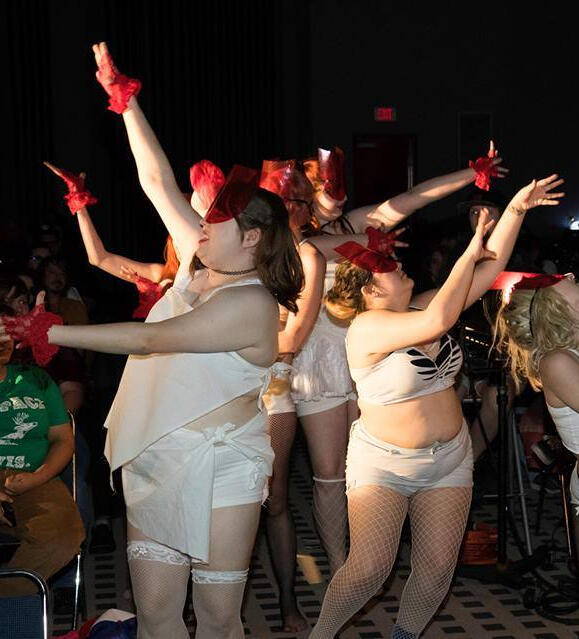 Kira Kira Entertainment is Texas's destination for all things kawaii! Our mission is to provide an inclusive space for a diverse community to participate in kawaii culture.
The main goal with our events is to foster a sense of community through fandom and allow our audiences to be 100% themselves free of judgement. No matter your age, race, or gender identity, you have a place here with us.
Kira Kira Entertainment started out as a convention maid café in 2010, and over the years has grown into a collective of artists wanting to share their passions for kawaii culture with the world.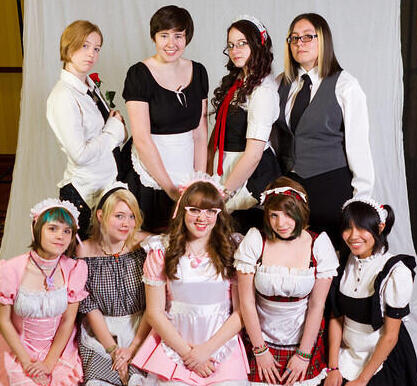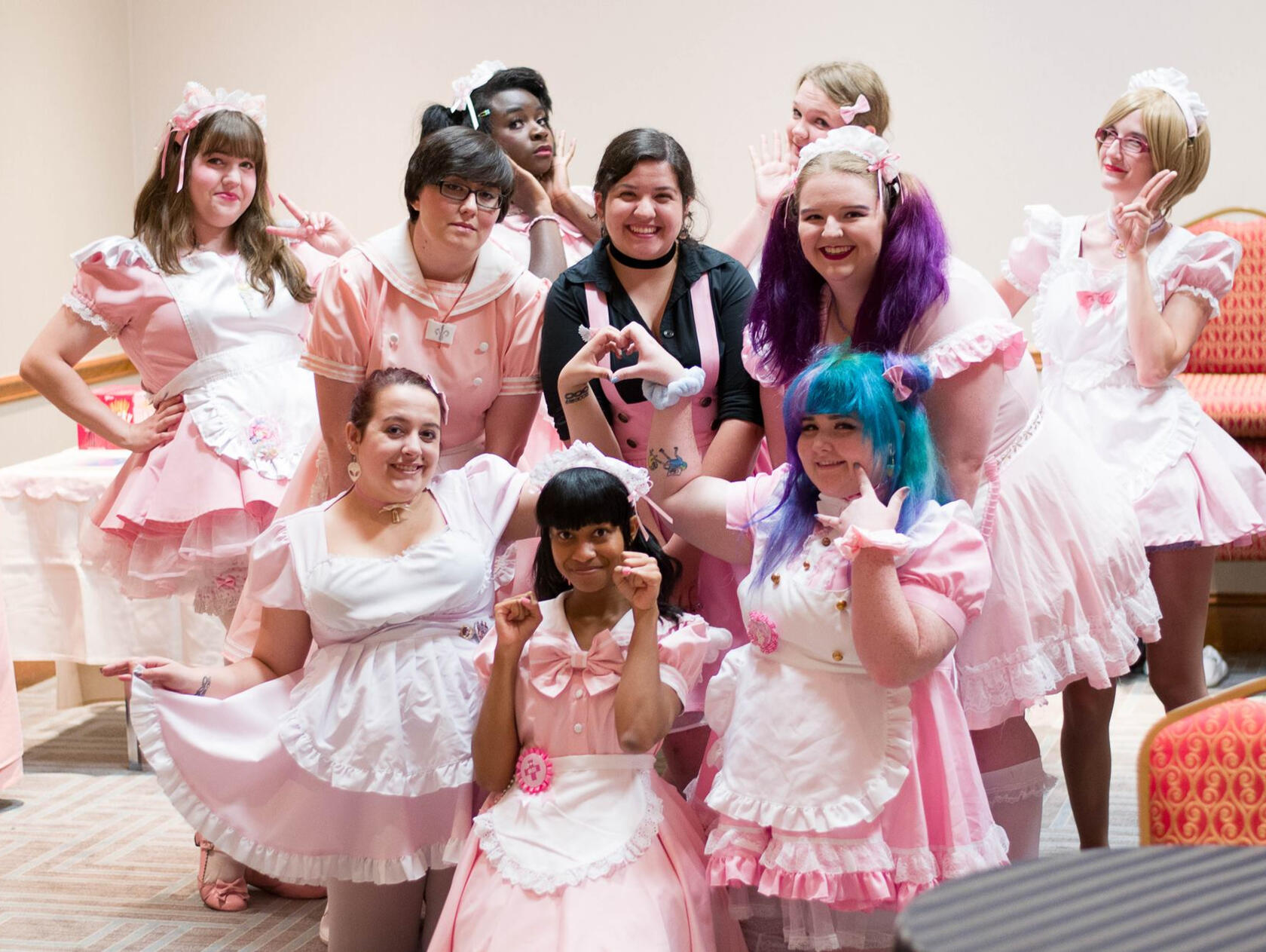 Performances and events have been done at conventions across the state of Texas including Austin, Dallas, San Antonio, Houston, and everywhere in between. As well as maid café shows, the cast of Kira Kira puts on themed dance performances, educational panels, fashion events, and more.
Cast
Cast member bios coming soon!
We offer a wide variety of shows & interactive panels here at Kira Kira, and we'd love to bring one or more of them to your next event! Click on each show title to learn more!
Kira Kira Maid Café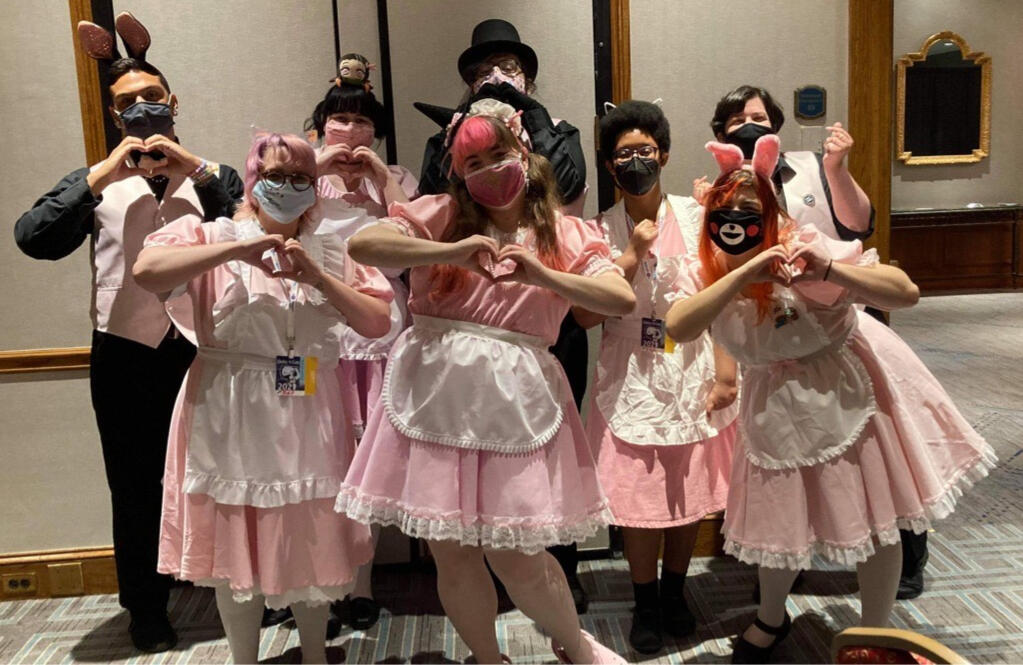 Synopsis: Join the Kira Kira Cast to experience an Akihabara-inspired maid café at your local convention! You'll be greeted at the door by a cast member and led to a table where you'll be seated and given a menu. Enjoy light café fare & beverages prepared by our very own maids, butlers, & pages! There are also plenty of board games to play, manga to read, and crafts to do with your tablemates or on your own. To top it all off, cast members will put on song & dance performances for your entertainment!Runtime: Café sessions usually last for 1 hour, with a 15 minute cleanup window between each session. Longer 1.5 or 2 hour sessions can be scheduled for brunch or high tea.Cast Members: 8 to 10Rating: All Ages
The Maid Contest
Synopsis: Do you know how to run a household? Can you shine silver to see your reflection? Do you have an unhealthy amount of knowledge about tea? If so, then you have what it takes to join Kira Kira Entertainment's most popular game show, The Maid Contest! Battle for the title of Best Maid (or Butler) in challenges of place settings, tea time trivia, and frilly dresses!! Uniforms are highly encouraged, but not required. Accessories and aprons can be provided.Runtime: 90 minutes preferably, but can be shortened to 60 minutes if needed.Cast Members: 3 to 6Rating: All Ages
Dance Cabaret Hoshigumi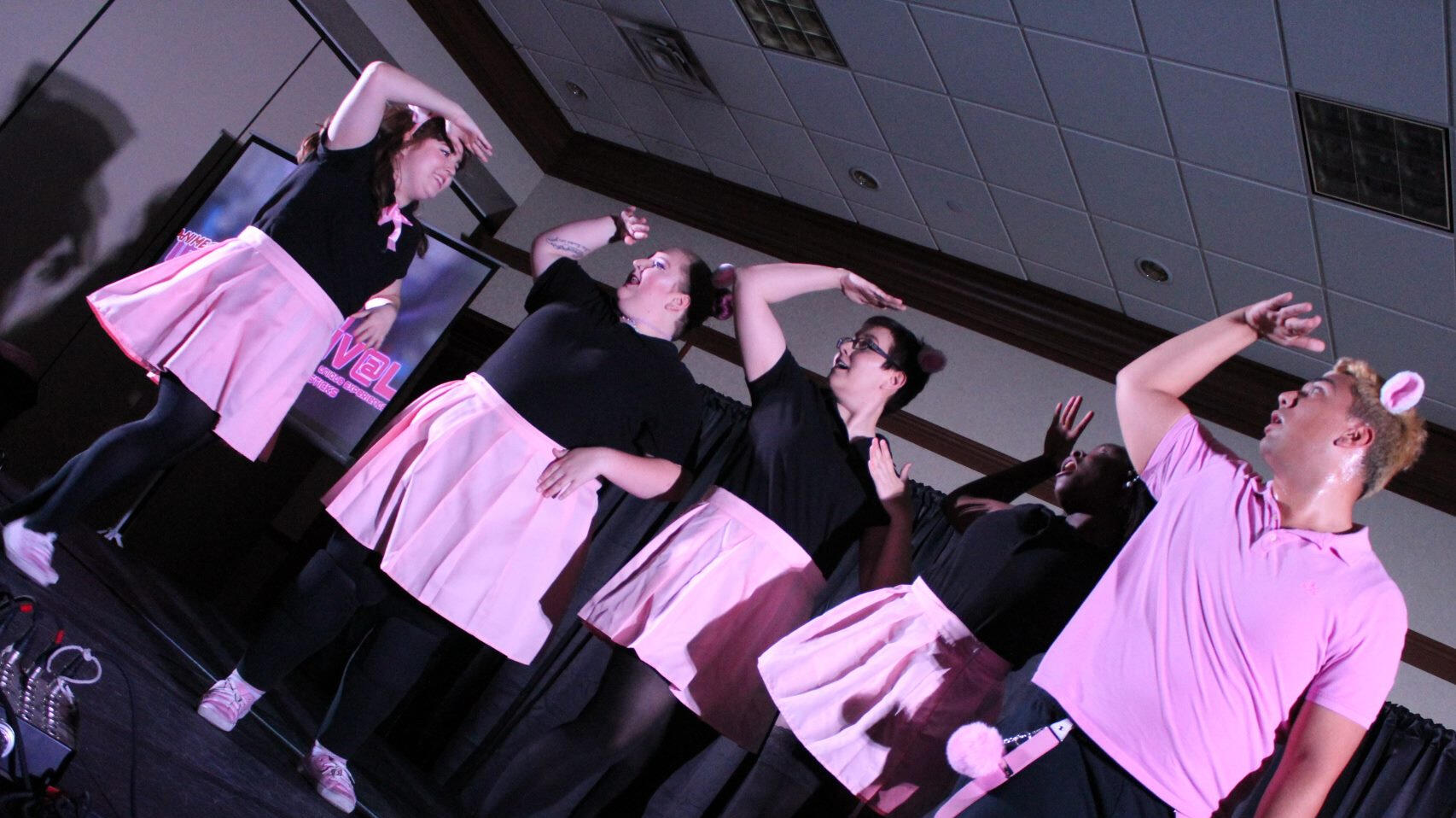 Synopsis: Hoshigumi is Kira Kira Entertainment's dance team that performs shows based on a theme. Dance numbers are put together in the style of a jukebox musical with skits in between, all with a sprinkling of audience participation! Past shows include 'Kira Kira ACATemy,' 'Kira Kira Hospital,' 'Pet Shop Maids,' and 'Maids in Space!' Hoshigumi members are currently working on their next show, 'A Night With the Guild!'Runtime: 60 minutesCast Members: 4 to 9Rating: Ratings can vary depending on the theme, but most range from All Ages to PG13. Please enquire about the rating of any specific shows.
Trivia Olympics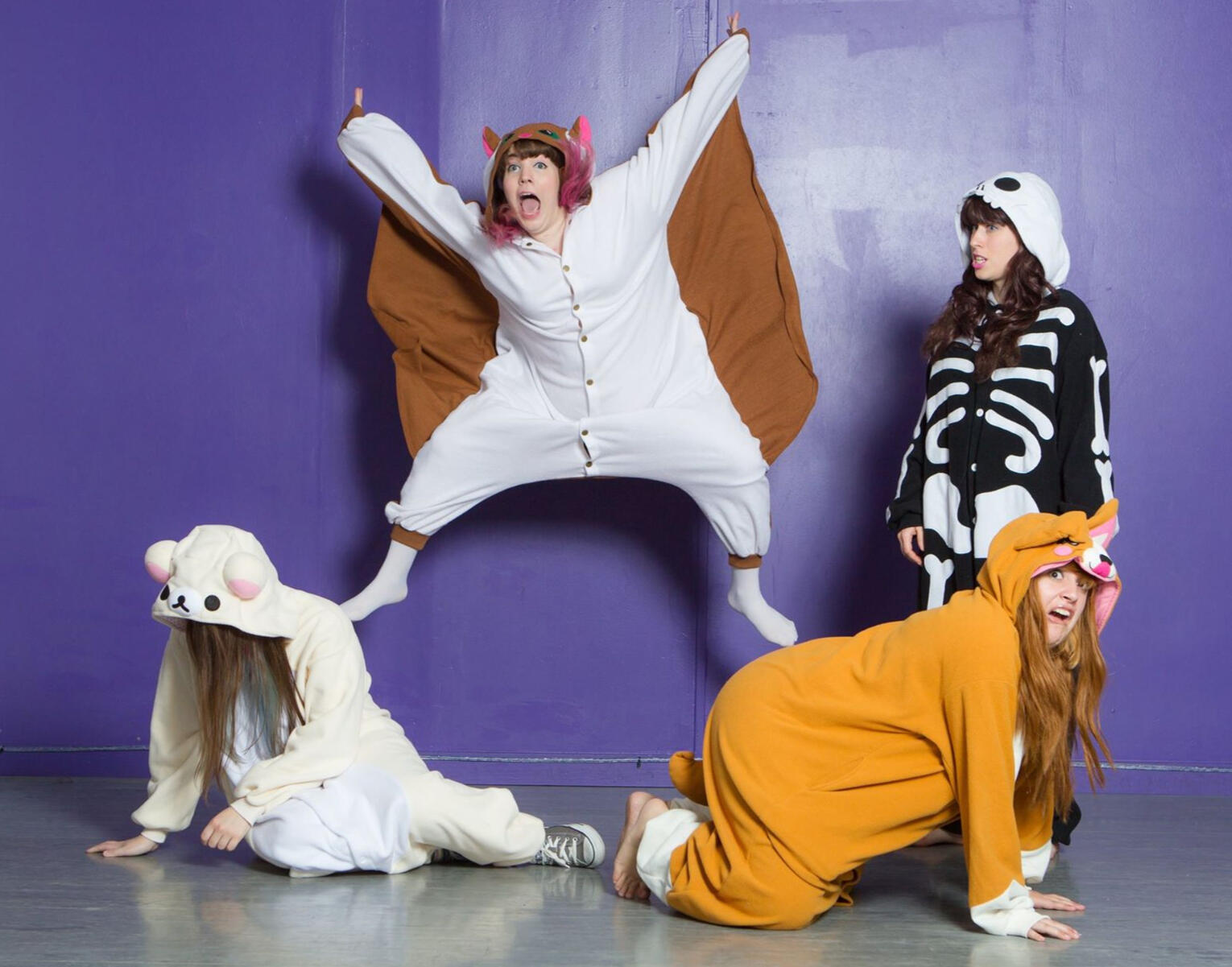 Synopsis: Kira Kira Entertainment is putting an active spin on your average trivia night! In the Trivia Olympics, contestants must complete a physical task to be given the chance to answer a question. If the answer is correct, your team scores a point. If not, then the task starts all over again! Will you be the victor in this battle of brains AND brawn? Current trivia topics include: Kpop, Love Live!, Magical Girls, & 4Kids Anime Dubs.Runtime: 60 minutesCast Members: 2 to 4Rating: All Ages
Texas Idol Festival

Synopsis: The Texas Idol Festival is Kira Kira Entertainment's largest panel! A mini music festival composed of Texas's top idol talent, TIF strives to share idol culture across the state. The festival is broken up into multiple performing acts with short MC segments in between. All participating performers then come together for a grand finale at the very end! For more details about the festival, you can visit the TIF webpage by clicking the image above!Runtime: 2 to 2.5 hoursCast Members: 2 to 4 Kira Kira staff to run & MC the show, plus however many performers are accepted to the festivalRating: All Ages
Idol Culture 101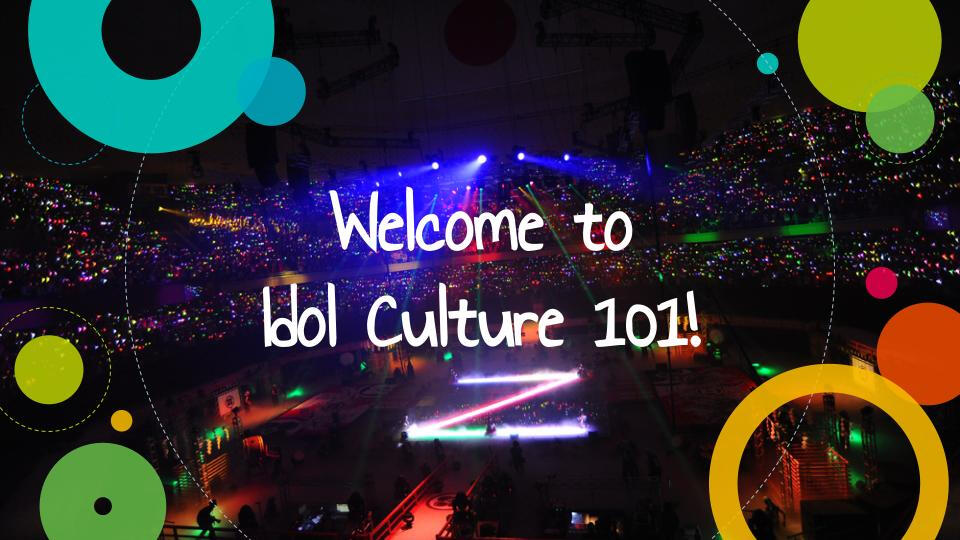 Synopsis: So you've seen Love Live. Maybe some Idolm@ster. But what are idols anyway? What do they do? And why are there so many? These questions and more will be answered here, and you'll have a chance to dive into Japanese pop music history. Maybe you'll find that you're an idol fan already!Runtime: 60 minutesCast Members: 1 to 2Rating: All Ages
Wotagei for Dummies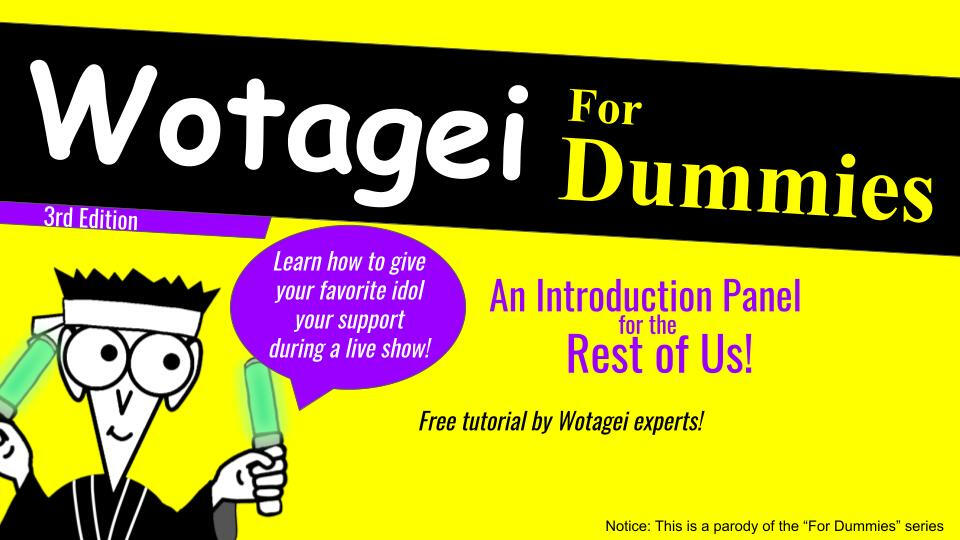 Synopsis: Never tried Wotagei, but would like to learn the basics? Come join the Texas Idol Festival as we explore the basics of Wotagei in the Idol Culture. Don't forget to bring your penlight or light stick if you have one!Runtime: 60 minutesCast Members: 1 to 2Rating: All Ages
Idol Dance Gathering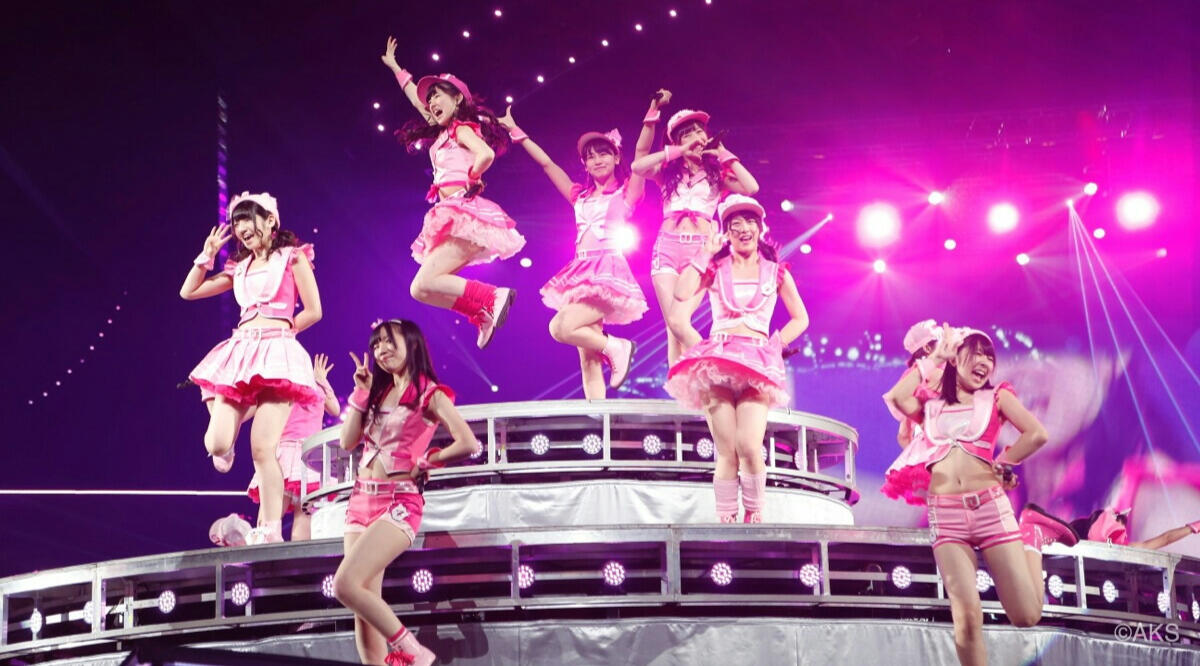 Synopsis: Do you ever hear a song and get so excited that you have to dance to it? Don't do it alone! Join us to dance the night away to boppin' J-Pop and K-Pop tunes! Requests for J-Pop and K-Pop songs will be taken through out the gathering.Runtime: 60 to 90 minutesCast Members: 1 to 2Rating: All Ages